Phil Meisner
Phil Meisner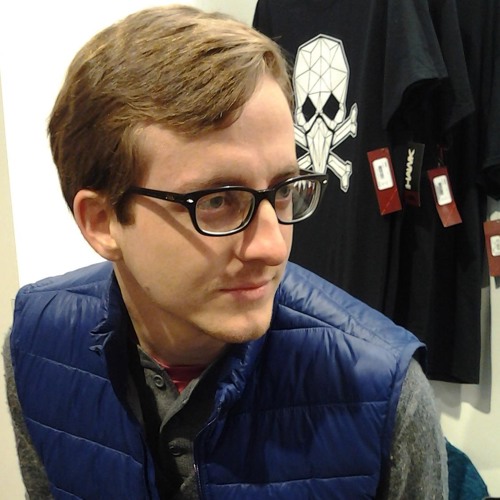 Phil Meisner is my (Philip Meisner's) solo artist name. I play Rock music, specifically Acoustic Rock, Pop Rock, Alt Rock, and Goof Rock. In 2007, I began writing music, and in 2011, I released my first work, A Typical Atypical Album. This album was re-released in 2022 with accompanying Lyric Videos. The song "Dr Pepper" is a fan favorite from the album.
The first two albums I released were in college. On August 1 & 2, 2013, I released the albums Leonidas and PhilEP LP, respectively. Since then, my work has mostly been put on hold except for a couple of singles: "Don't Cry Babes" in 2020 and "A Real Babe" in 2022.
History
Introduction (2006-2009)
In 2007, I had been playing guitar for a year, and I sought to learn the craft of Songwriting. I wanted to consider myself a composer, thus I wrote as much as I could. By my second year in college, Fall 2009, I tried to write metalcore music in the vein of Norma Jean or Between the Buried and Me. As I tried to figure out how I could either put a band together to play my songs, or to simply get people interested in the music that I was writing, I met Leo Dezes. We became fast friends and started sharing music with each other. He gave me a copy of Leonidas on CD, and it changed the way I looked at music.
A Typical Atypical Album (2010-2011)
A Typical Atypical Album is my first studio album as the solo artist Phil Meisner. It was originally released on March 1, 2011. It was re-released on September 27, 2022 with two accompanying Music Videos and twelve Lyric Videos. The song "Dr Pepper" appears on this album and is a massively successful (according to me) fan favorite.
In 2009, after hearing Leonidas, I switched from writing Progressive Rock and Metal songs to Acoustic Rock songs. I spent the following year finalizing all the songs. Because of the album's influence on the record, I recorded a cover of the song "Red Like A Lobster".
Musical Style & Influences
My music is essentially all Rock music. Sometimes, I do acoustic rock with a more stripped down feel, but most of the time it's some blend of alternative rock, pop rock, pop punk, goof rock, and indie rock.
I take influences from many bands and musical artists including: Blink-182, Weezer, The Rentals, Leonidas, Talking Heads.
After the cover album Leonidas, I no longer took inspiration from a single source. I began experimenting with music structures larger than an album. For example, I began work on my first multi-album project with The Story of Philo. The idea came to me when I was looking at buying a new notebook and found one that had a folder with four separate notebooks in it. I also plan on revamping my college thesis: 24 Hours of Music. It will be a 24-album project that contains overtures, a total of 440 songs, and a companion e-book. I don't know exactly where the idea for this came from, but I believe it was purely my ambitious nature to come up with the idea to write 24 hours worth of music in only a schoolyear.
Apart from that, I have a handful of singles that I wrote for or about my wife. Much more to come.
As far as songwriting goes, other than 24 Hours of Music, I tend to keep each album and song self contained. By that I mean, there aren't any elements of an album that are present throughout, other than generic elements such as genre or arrangement. Each song stands on its own with its own meaning.
Discography
| Releases | Release Date | Links to Listen |
| --- | --- | --- |
| A Typical Atypical Album | March 1, 2011 | A Typical Atypical Album |
| Katie Dezes: Deluxe | February 1, 2013 | N/A |
| Leonidas | August 1, 2013 | N/A |
| PhilEP LP | August 2, 2013 | N/A |
| The Story of Philo 1: Hero, Explorer, Fighter, Philo | January 15, 2016 | Hero, Explorer, Fighter, Philo |
| Don't Cry Babes (Single) | December 15, 2020 | Don't Cry Babes |
| A Real Babe (Single) | February 25, 2022 | A Real Babe |
Filmography